Tumblr blog - Last.fm artist page - Wordpress - YouTube channel - Soundcloud - Bandcamp
Hello, welcome to my website and also my Curriculum Vitae/Resumé!
My name is Adam Haynes and I am a music composer, arranger, and orchestrator. I have a BA(Hons) degree in Music Composition for Film & Media, which I achieved in 2012.
I have been writing music for many many years, for my own personal enjoyment and for my old band. I decided to educate myself in music composition, which is why I undertook the degree course in '09.
My biggest musical influence growing up was video game music, and this inspired me to write my own music. I would say that Nobuo Uematsu's music for the Final Fantasy series is what inspires me most in my compositions.
I like to write orchestral and instrumental music, as I believe this is my strong point. I enjoy using leitmotifs and strong melodic lines in my music, as well as composing moving ambient pieces. I use East/West packages for my compositions.
I am confident in my ability to compose in various styles that I have studied in the course and from personal experience, such as music from each of the classical periods, various "world" music styles, ambient and avant-garde, and library/production music. I am also confident in scoring to picture, using hit-points and "spotting" a film, as I've had practice in this area throughout the course.
I am enthusiastic when it comes to music compositions, and I'll always dedicate a good amount of time to a piece. I am a perfectionist, and will work hard to create an attractive and appropriate piece of music.
I also have confident abilities in scoring music using Sibelius software.
If you'd like to contact me in regards to composing music for your work, you are welcome to message me at any time here, or via any of my external sites, and I will reply as soon as possible. :)
Thank you for reading! :) Peace,
~ Adam Haynes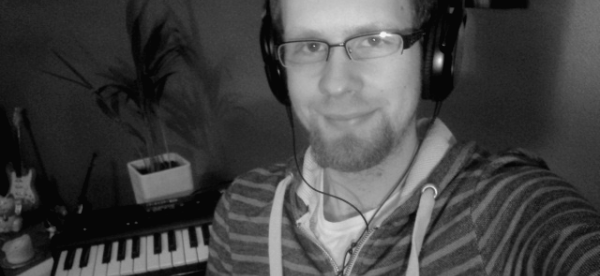 What I create my music with:
Reaper v4.x
East/West software (various packages)
Sibelius scoring software
Cup of tea (couldn't work without one! ;))
I'll be looking to expand my software and hardware, as well as recording more live instrument recordings, as my finances begin to increase ;)